WHAT ARE DENTAL BRIDGES USED FOR?
If you have one or more missing teeth, a dental bridge could be for you. Bridges span the space where the teeth are missing. They are fixed to natural teeth, or sometimes implants, either side of the gap. Unlike dentures which are removable, a bridge is permanently fixed into place.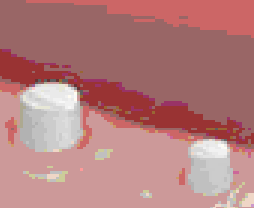 Teeth either side of the gap are prepared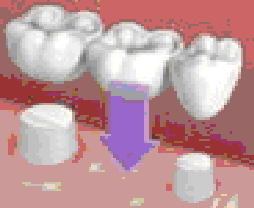 The bridge is mounted and adjusted for fit and comfort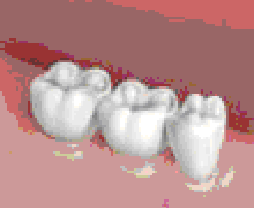 The bridge is cemented into position
HOW ARE BRIDGES MADE?
This is done over two appointments approximately two weeks apart. At the first appointment the teeth which are being treatment are reduced in size so the bridge can fit over it properly. An impression of your teeth is then taken which is sent to a dental laboratory, who will construct the final bridge. A temporary bridge is placed to cover the prepared teeth while the work is completed. At the second appointment the temporary bridge is removed and the permanent bridge is cemented over the prepared teeth.
HOW LONG DO BRIDGES LAST?
Bridges can last a life time however they do sometimes come loose or fall out. The most important thing to ensure that your bridge lasts is to keep your teeth as clean as possible. This is done through a mixture of brushing and flossing at home, as well as regular cleaning and check-up appointments with your dentist.
ARE THERE OTHER OPTIONS TO FILL THE GAP IN MY MOUTH?
Yes, the other option is a dental implant. Below is a link to a video which may help you decide between the two options. For more information on dental implants, click here.
HOW DO I CHOOSE BETWEEN AN IMPLANT AND A BRIDGE TO FILL THE GAP IN MY MOUTH?