Aligners are the invisible way to straighten teeth. Custom-made, nearly undetectable aligners are used to move your teeth into position instead of brackets.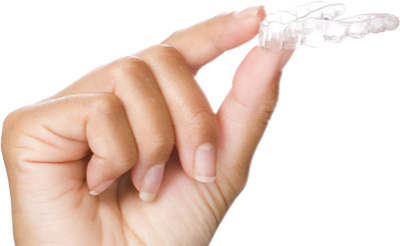 The aligners are made of a lightweight plastic that simply fits over your teeth.

The aligners gradually and gently shift the teeth into position.

There are no brackets placed on the teeth and no wires to tighten.

There are often tooth coloured bumps placed on the teeth to help the teeth move quicker.

The aligners are simply replaced in sequence every two weeks until the teeth are in position to give you the smile you have always wanted.

Most people will not even notice that you are straightening your teeth!

During an initial consultation with Dr Alec or Dr Hannah, an assessment will be made to see if you are suitable for aligner treatment and discuss any questions you may have. If you would like to proceed with aligner treatment, an intra oral scan of your jaws and photographs will be taken. A digital treatment plan will then be created showing the start and end point of treatment and how many aligners will be needed. When you are happy with the plan, a series of custom-made clear aligners will be created using 3D printing technology. Your treatment will start, you will need to return to the practice at regular intervals to ensure things are progressing as they should.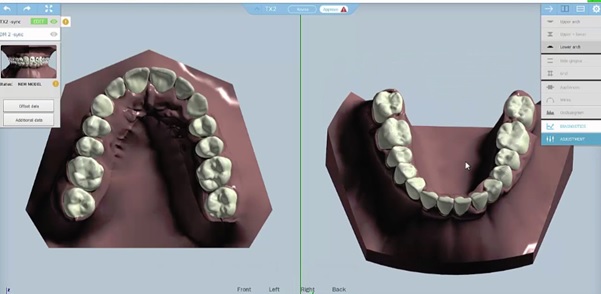 Patients who had braces in their youth and now their teeth have slightly moved are also great candidates for this type of orthodontic treatment.
The aligners only work when they are being worn. For this reason, it is recommended that the aligners are worn consistently throughout the day and night apart from when eating, brushing and flossing your teeth.
The duration of treatment depends upon the complexity of the case. The amount the teeth need to be moved and how far will determine how many aligners will need to be worn.
At South Dublin Dental we are broken down the cost of aligner treatment based on how many aligners are required for treatment.
Single Arch € 2495 to €3495
Upper and Lower Arch €3495 to €4495
If you would like to know if you are suitable for aligner treatment you can avail of a free consultation with either Dr Alec or Dr Hannah, call us today!